Affiliates
General parnter – Gold Chervonets is a professional magazine about coins for collections, investment and gifts.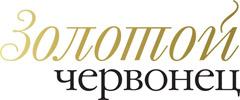 Publisher – Water Mark Publishing House 
Issued since 2006 
Publication frequency – quarterly (4 issues per year) 
Circulation – 14500 issues 
Volume – 100 – 110 pages 
Size À4, full colour 
Contents: 
- News of the coin market 
- Interviews with the experts of mints, national banks, numismatic companies 
- Exclusive reports from local and international numismatic exhibitions 
- Results of the leading Russian and international auctions 
- Articles about ancient coins 
- Medal art 
Russia, 190020, St. Petersburg, Staro-Petergofsky pr., 43–45, lit. B, of.4í 
Tel. +7 (812) 325­35­23, 346­50­15 (16, 17, 18), Tel/fax +7 (812) 325­20­99
info@watermark.ru
The Analytical Banking Magazine

The Analytical Banking Magazine is a respectable monthly magazine published since 1995. Over the last several years the magazine has been recognized as the most professional and popular edition in Russian banking industry. The magazine's subscribers include heads of banks, insurance, financial and investment companies, government, representatives of the legislative and executive authorities from Russia, the CIS, the Baltic states and foreign countries. 
11 Sharikopodshipnikovskaya str., 115088, Moscow, Russia 
The Analytical Center for Financial Information 
Tel.: +7 (495) 747-60-64, 747-80-84. 
E-mail: 
info@abajour.ru
www.abajour.ru
Banks and Business World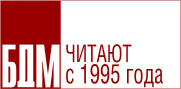 Monthly business magazine 
Issued since January 1995 
Beginning as a magazine for the Moscow bankers, with the time Banks and Business World Magazine turned into comprehensive business edition on wide economic topics and has lately exceeded the bounds of regions as well as Russia. 
Banks and Business world Magazine is presented at the largest international events. The magazine has been participating for many years in the economic and financial forums in Austria, France, Germany, Italy, Switzerland, UK and the CIS countries. Since 2010 Banks and Business World Magazine has been carrying out a co=project with the Italian business magazine «La Finanza». Such famous people as Igor Shuvalov, Sergey Lavrov, Nursultan Nazarbaev, Vladimir Yakunin, Sergey Lebedev, Ruslan Grinberg make a speech on the pages of the magazine. Today the active author's base of Banks and Business World Magazine exceeds 1500 persons. 
www.bdm.ru
«BIBLIO-GLOBUS» - YOUR MAIN BOOKSTORE

"Biblio-Globus" Trading House was founded in 1957. "Biblio-Globus" is a successor of the best educational traditions in the book selling field of XIX and XX centuries; it is not a mere book store, it is a real club of book fans uniting in its cultural space people of different interests, professions and nationalities. Biblio-Globus" is the Guinness World Record holder for the largest number of sales and the bearer of the "Super brand" title. "Biblio-Globus" Trading House was awarded by the Russian Federation President's Acknowledgment for its contribution into the national book selling development. "Biblio-Globus" accepts daily over 10 000 visitors. The total number of its buyers during the whole period of its operation makes over 200 millions of people. Reach assortment and club programs make purchasing easy for the representatives of different society layers.Today "Biblio-Globus" is a three-level book store, one of the biggest not only in Russia but in Europe as well. Constantly renewed range (over 250 items of printed products) makes the distinctive feature of the store. 
PUBLISHING AND PRINTING COMPLEX INTERCRIM PRESS:
INTERCRIM-PRESS provides expert information on banknote authentication and legal tender status for public and commercial institutions, documents and securities, cash management at banks, efficiency and security of payment instruments.
Reference periodicals and publications are grouped according to the following series: «World Currencies», «Commemorative coins», «History. Finance. Economy», «World Currency Industry» in Russian and English languages.
The series «Commemorative coins» is represented by periodicals and book editions: the annual catalog «Commemorative Coins of Russia», «Modern coins of the world», as well as books about commemorative coins dedicated to the history of world aviation, jurisprudence, commemorative coins of the Russian Empire, the USSR and the Russian Federation.
More news on our editions can be found on our website www.icpress.ru/en/.
Please, forward your feedbacks or requests at world@icpress.ru !
NUMISMATICA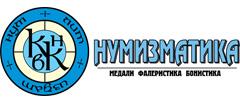 From scientific and informative of every quarter professional magazine «NUMISMATICS» and books of the specialized publishing house «Numismatic Literature» you hear about the scientific openings and researches of the acknowledged scientists, lead museum specialists and collectors, about conferences, congresses and seminars, about exhibitions and auctions, finds and prognoses in area of numismatics, bonistics, faleristics and medals & the art of medal-making. 
Tel/fax: +7-499-272-20-05, (+7-926) 219-11-72 
e-mail: 
Address: 107140, Moscow, 
Ul. Verhnyaya Krasnoselskaya. 34, Apt. 35 
CGB.fr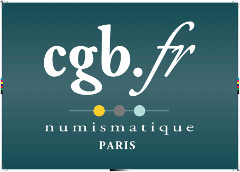 CGB.fr was established in 1988. Actually, CGB.fr is the biggest numismatic company in France. CGB.fr is also known as the biggest numismatic website in Europe, with more than 400.000 coins, banknotes and tokens. The website is translated in English, German, Spanish, Italian, Chinese and Russian.
CGB.fr is:
• seller and buyer of numismatic items
• publisher of catalogs about coins
• organizer of live and E-auctions
• publisher of numismatic books in order to promote coins and to increase the numismatic market
• publisher of free monthly newspaper called "The Bulletin Numismatique". The average readership per issue is about 10.000.
• CGB.fr is also on the socials networks: CGB.fr has a blog, a facebook account and a twitter account.
j.cornu@cgb.fr  
Joël Cornu - Chairman cgb.fr 
http://www.cgb.fr/  
http://www.bulletin-numismatique.fr/ 
Monnaie Magazine

Monnaie Magazine
 is the only monthly numismatic magazine in France for the wide audience. Each month there are: articles, researches, reports, rates, lists for sale, announcements, interviews, show calendar, historical documents, pedagogical information, etc. Always actual Monnaie Magazine is absolutely interesting for all kinds of readers. Thank to the magazine you can keep informed about any international events. Monnaie Magazine is for every coin or banknote collector! 
www.monnaie-magazine.com
The National Banking Journal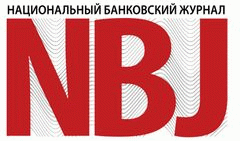 The National Banking Journal is the national scale business edition, devoted to the problems of the banking community. It was established by Association of Russian Banks in November, 2003. 
The magazine covers a state of the domestic banking market, its part in the development of national economy and society, its place in the world financial system. 
Three topical sections "Banks & World", "Banks & Business", "Banks & Society" disclose peculiarities of the bank community's life and its activity in Russia and abroad. Every issue has a key topic, and basic articles refer to it. 
127051, Russia, Moscow, Suvorovskaya ploschad', 1 
Tel.: +7(495)221-88-15 
e-mail: 
PLUS Journal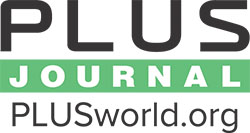 PLUS Journal is the most competent periodical in Russia and other FSU countries.
The target audience of the publication includes top executives such as directors, vice-presidents and deputy chairmen of the credit and financial institutions, manufacturing and technology companies, mid-level managers directly involved in the preparation and approval of long term decisions on the implementation of specific projects in banks, and other commercial and government entities.
The Journal is focused on the following areas: retail banking, payment business, cash circulation, state regulation and legislation, acquiring, technologies and business cases, retail infrastructure, security and cyber risks, business strategies, self-service and cash management, IT solutions, digital banking, mobile payments, e-commerce, customer experience, big data, regulatory technology, fintech and banks, blockchain and crypto-currencies, etc.